Old Bluejacket's Patrotic Flicks
For those of you who are interested in what might happen politically in the future here in the United States, I would greatly encourage you to purchase "WHY WE FIGHT"
(Eight dvd's for 17.99 on Amazon.com)
Below is perhaps the best documentary concerning what took place on the globe politically, which, of course, led to World War II. Please take the time to view these 8 presentations, which lay out exactly what took place. It took American's a long time to 'wake up' to what was actually happening in Germany, Italy, and Japan! We went slowly from 'isolationists' to 'realists'. I think many today need to 'wake up' to what is happening in our political arena, which can lead to a changed United States, for the worse!! WAKE UP AMERICA
Two Documentaries to have in your library:
Secrets of War-Orchestra Session.mov
Secrets of War Opening and Closing Theme 1998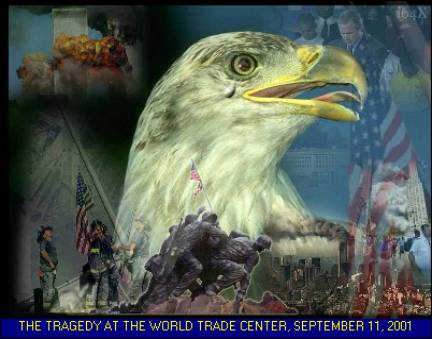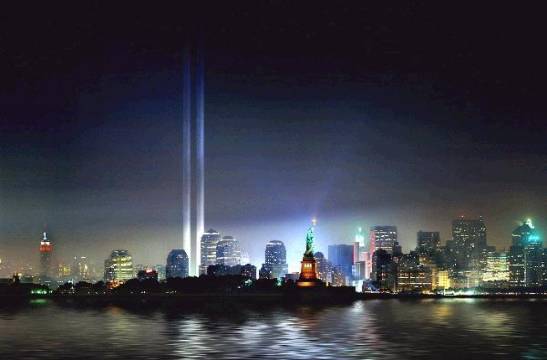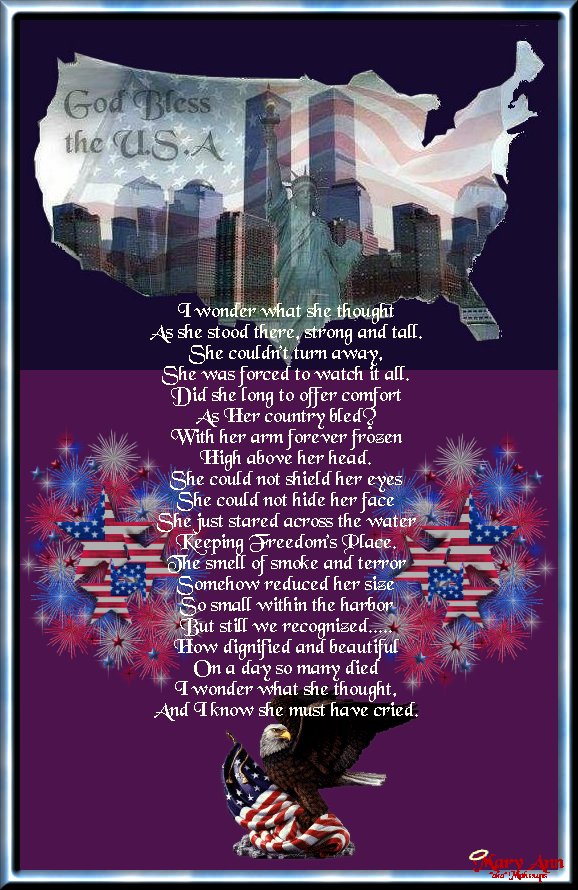 We deeply grieve for those lost in the horrendous attack on freedom, and pray for the survivors and all the families who lost loved ones.
You may ask, how could a terrible act of destruction upon mankind happen under the banner of religion? How could anyone attribute this kind of evil hateful destruction upon innocent people to the wishes of the Creator, a Creator who sent His only begotten Son to this earth to die for us? The simple answer is, the Creator, Jehovah God, had nothing to do with this most heinous crime imposed upon Americans September 11, 2001.
But when we take time to study the inspired Word of God, the Bible, not the man-made Koran (Quran), we find that God has spoken to us in these last days through His Son, Jesus Christ: Hebrews 1:1,2: "God, having of old time spoken unto the fathers in the prophets by divers portions and in divers manners, hath at the end of these days (in these last days) spoken unto us in His Son, whom He appointed heir of all things, through Whom also He made the worlds...".
The 'Faith', the Gospel of our Creator was; "once for all (one time for all time) delivered unto the saints": Jude 3. We now have, in the New Testament, "..all things that pertain unto life and godliness, through the knowledge of Him that called us by His own glory and virtue", and notice that this came through Jesus Christ: II Peter 1:1-3. These are the Scripture's through which we can become wise unto salvation, and be complete unto every good work: II Timothy 3: 15-17.
In other words, Gabriel the archangel did NOT give the Koran to Muhammad as he claimed over 500 years after Jesus Christ had ascended back into Heaven! The Koran is a man-made writing, not an inspired text as is the Bible.
Yes, many wicked deeds have been done back down through the centuries in the name of 'Christianity', but when you take only the Inspired Word of God, you will find that man had NO authority from the Creator to force religion on anyone, or murder people in the name of the Creator. Nor does anyone have the right to murder human beings today. If you follow the Bible, you will accept the fact that God has set up government to be an "avenger"' for wrath against the evildoer: Romans 13: 1-7; I Peter 2:13,14. Know that there is a difference between 'murder', and 'killing'. The government 'kills' a 'murderer' to fulfill justice that the Creator has authorized. Many people do not make this distinction today. When God tells us not to kill, He is referring to 'murder', not authorized taking of human life.
MAY GOD GRANT US THE TIME AND WISDOM TO SEEK HIS TRUTH ABOVE ALL ELSE, AND REALIZE THAT THIS LIFE CAN BE CUT OFF AT ANY TIME!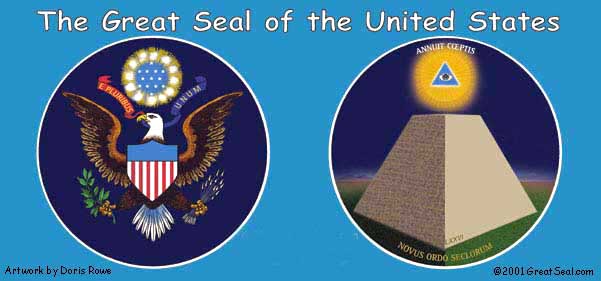 Great Seal of the United States Website by John D. MacArthur